How does it work?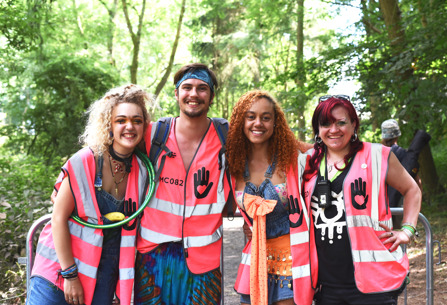 You donate a few hours of your time at the UK's most exciting festivals and in return My Cause UK make a donation to Crisis. This comes from the fee they receive from the event organisers. There is absolutely no cost to you or to Crisis.
There are a variety of volunteer roles available which include: stewarding stages, campsites and car parks, checking tickets and wrist-banding to working on merchandise stalls or even just making sure people are having a great time!
Terms and conditions apply for each festival so please check the My Cause UK website for further details.