Take on a new challenge this month!
03.06.2019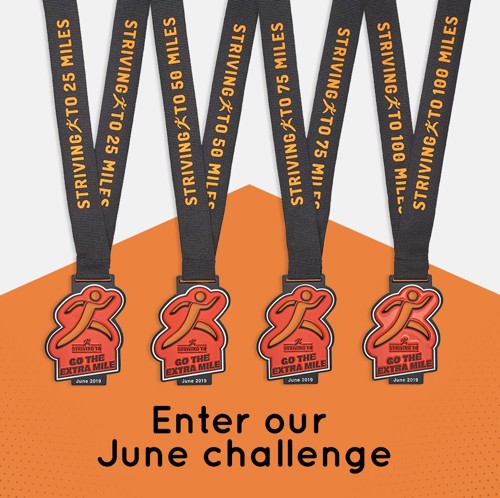 How many miles will you walk or run in June? 'Go the extra mile' with Striving To and enter their monthly challenge - choose from 25, 50, 75 or 100 miles.
Set your goal, stay motivated and be rewarded with a medal for your efforts. £2.00 of each entry is donated to Crisis.
Will you 'go the extra mile?'
To find out more and sign up now, head to their website!