Crisis Square Mile Run volunteers needed!
09.05.2019
141
XX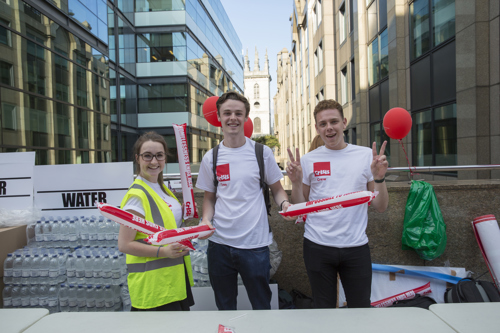 We are currently on the lookout for volunteers to help the Square Mile Run happen and be a success! Our annual Crisis flagship event kicks off on the 30 May with relay teams and continues on the 06 June with solo runners.
We'd love for you to come and help us to make it happen.
Our team needs support with site and route marshalling, so if you'd love to be part of this fantastic event then click here to register as a volunteer. For any further questions or information please get in touch with us on smr@crisis.org.uk 
See you there!