Refuge spaces are critical, but to end homelessness survivors need permanent, safe homes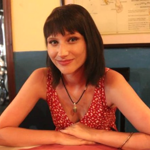 13.05.2019
In a significant move, the Government has today announced plans to place a legal duty on local authorities to fund emergency refuge spaces for people who have fled domestic abuse. 
The Prime Minister has said she hopes it will end the current "postcode lottery" facing people fleeing domestic abuse by ensuring all local authorities are legally required to provide refuge accommodation. 
The policy follows years of campaigning by the domestic abuse and women's sector organisations who have highlighted the difficulties people currently face when trying to access stretched refuge services and the devastating consequences when they are aren't able too.  All too often this means facing the devastation of homelessness or returning to a dangerous and potentially life-threatening situation. 
While the announcement marks a significant step forward to providing survivors with a safe route out of abuse, the Government must go further and ensure that everyone fleeing domestic abuse has access to a safe, permanent home. Without this, people face the prospect of being stuck in temporary refuge accommodation with their lives on hold. 
Refuges can provide a vital stepping stone in removing survivors from abusive situations and providing support at a very difficult and uprooting point of their lives. However, access to more permanent housing is essential to giving survivors a safe, secure place where they can rebuild their lives. The Government's draft Domestic Abuse Bill is our opportunity to change this. 
We know there is a clear link between domestic abuse and homelessness. Our research shows that one in five of our female members become homeless because they had to flee an abusive relationship.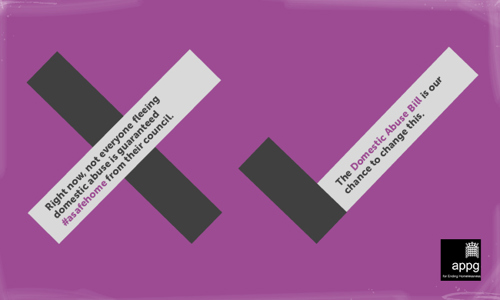 Under the current system survivors are required to prove that they are significantly more vulnerable than an "ordinary person facing homelessness" to be a priority for settled housing. Proving vulnerability can be very traumatic or near impossible to do but not only that, there is evidence of local authorities using the vulnerability test as a gatekeeping tool. Due to the broad definition of vulnerability many survivors face an additional postcode lottery where the level of support they are entitled to depends on their local authority's approach. 
Experiences show that domestic abuse alone is rarely considered enough for someone to qualify as priority need. In 2017, only 2% of people were found to be in priority need because of fleeing domestic abuse and offered the full housing support settled.  This is despite growing evidence from homelessness and domestic abuse services, such as our own, that shows a stronger link between domestic abuse and homelessness than this figure suggests.
We are clear that anyone who experience domestic abuse are, by definition, vulnerable and therefore they should be placed in the automatic priority need category. This is already the case in Wales following changes introduced in the Homeless Persons (Priority Need) (Wales) Order (2001).
No one should become homeless because of domestic abuse. Today's announcement marks a welcome step forward in ensuring people who have fled domestic abuse are provided with a safe place to stay. However, the law must go further to address systematic failings that have resulted in an inadequate response to meeting survivors' need for secure and longer-term accommodation. This would ensure people fleeing domestic abuse do not end up stuck in refuge accommodation unable to begin rebuilding their lives – something a safe home would enable them to do.  
The Domestic Abuse Bill provides the opportune moment to make this right by ensuring that every person fleeing domestic abuse is automatically entitled to a safe home. That's why Crisis is supporting the All-Party Parliamentary Group for Ending Homelessness campaign to amend the Bill so that everyone fleeing domestic abuse has the dignity and security that a safe home provides.
For media enquiries:
E: media@crisis.org.uk
T: 020 7426 3880
For general enquiries:
E: enquiries@crisis.org.uk
T: 0300 636 1967