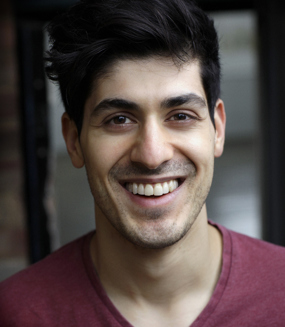 Shamir is passionate about ending homelessness and believes that a safe home is the foundation on which lives can flourish. He is now working with Crisis to secure stable homes for members through a 'Housing Fund', where members can get help to pay the first month's rent in advance or a deposit to secure a home. This year, Shamir will support more than 50 people out of homelessness and into a stable home.
"Working with Crisis allows me to help others in a tangible and lasting way. It's not just about ending homelessness, it's about rebuilding lives - and that's something I'm proud to be a part of."
Crisis' aim is to see everyone housed, in safe and stable accommodation, where they can live fulfilled and fear free lives. We offer our members access to a housing coach, who helps them in their search to find and sustain suitable tenancies. Increasingly, our coaches work to prevent homelessness and mediate for people who might not be able to themselves.
We're always developing and adapting our housing offer to fit with changes in the housing market, the needs of our members and government policy. This requires research, testing, and the investment of individuals.
If you would like to discuss supporting housing projects at Crisis, please get in touch with the philanthropy team.