Tracy's story. 'After fourteen years, I was given two weeks to move out.'
26.10.2018
1580
XX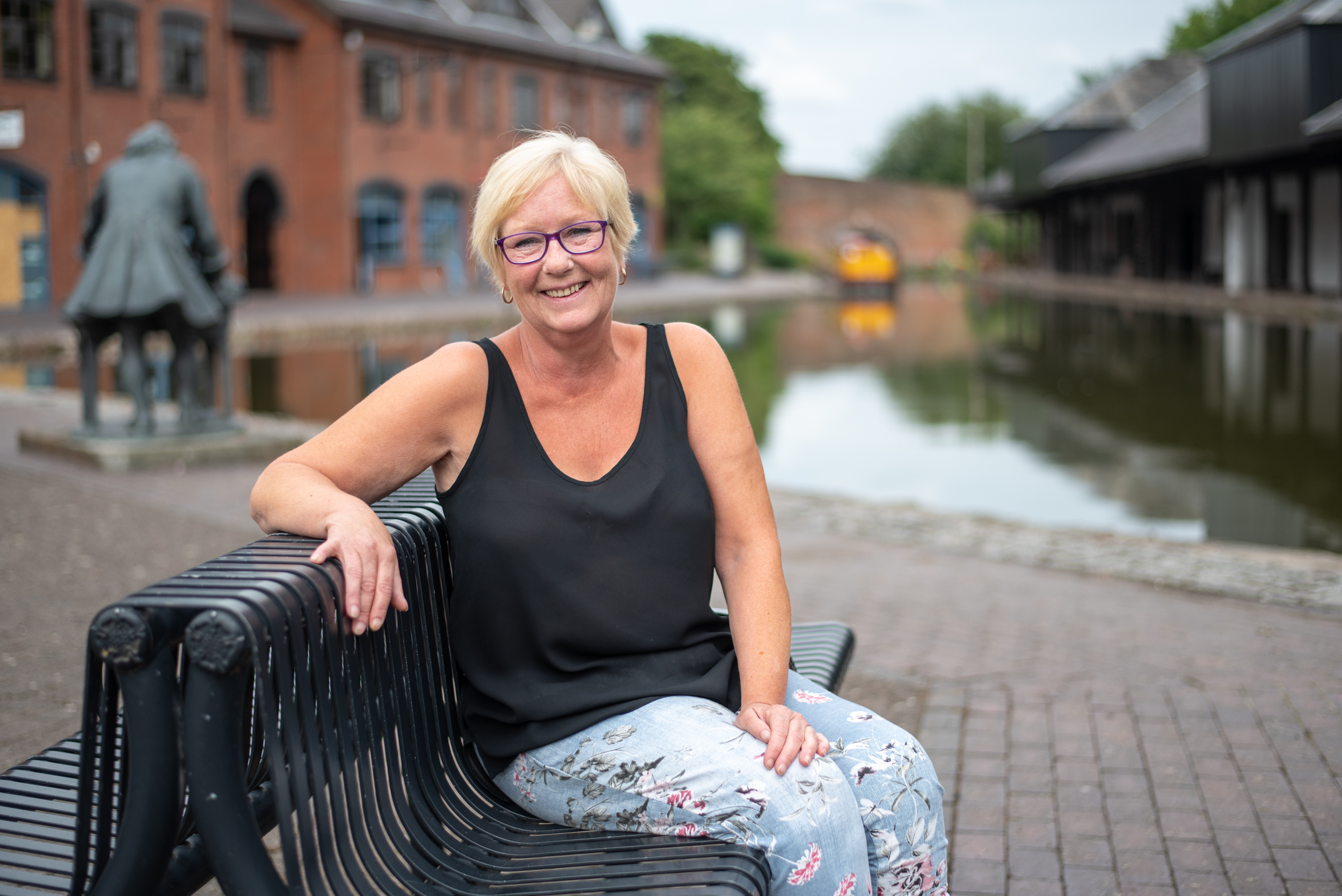 "I was in a rental property for fourteen years. It was a house. Three bedrooms. Since my son had left home, I'd been living on my own for a couple of years. The landlord decided out of the blue that he was selling it. I'd been there for years and I assumed he would have to give me the proper notice, but he didn't. There was no formal eviction notice. After fourteen years, I was given two weeks to move out. Previously we'd always had a  good relationship. There was never a problem with him before. Then he started to harass me. They were banging on the doors, banging the windows. Shouting at me to leave.
In the end I went to the Citizens Advice Bureau, and I got tremendous help from the Law Centre. They got in touch with the landlord and took him to court twice because he hadn't given me the legal eviction notice called Section 21. Then he tried to make out that I was in arrears and that I hadn't paid him a deposit, all of which was completely untrue. After that they forced him to give me the proper formal notice for one month. If I hadn't had help from them I don't know what I would have done. When I left it was awful. The locks were changed and the door closed behind me for good. Saying goodbye to all my neighbours. I couldn't believe it was happening. I just felt lost.
There were a few people who could put me up for a few nights, but it wasn't my home, and I couldn't stay forever. My kids had their own lives. They were only 22 and 25, living in shared houses. I also had my pride and wanted my own space. I would still have been homeless sleeping on someone's sofa. I just accepted it. I just hoped it wouldn't be forever. I didn't know what to expect. You hear horror stories. I'd never had any experience like it before. The worst moment was when my front door closed behind me. Then it was final. I didn't have anywhere to live. It turned out he didn't sell the house at all. He rented it out to students instead. He could get more rent that way. 
I was also on Disability Living Allowance because I've got Sarcoidosis. It's a rare inflammatory disease that can affect the lungs and brain, but it can also affect most of the body. The kids were still in their pushchairs when I started having health problems. It started off as a little cough, then I couldn't breathe. I couldn't walk a few feet without collapsing. They first thought I had tuberculosis and started treating me for that. I'd go bright orange. I had so many tests. I was in hospital in Coventry for months, and I would have to travel to the Royal Brompton hospital in London for specialist treatment. The kids would have to come and sit on the bed with me. I was allowed home on a Saturday, but then I'd have to go back on the Sunday. When the tests back as Sarcoidosis they said it can't be cured. It can only be managed. I had a form of chemotherapy and injections with high doses of steroids which can make you feel really sick. All my hair fell out. It was horrendous. 
Sometimes the disease can go into remission. Right now I'm in remission. That's when I try to enjoy everything, but when it flares up everything goes backwards. Some people don't even know they have the disease but for others it becomes progressively worse and worse. That's the scary part. Before I became ill I worked all the time. I used to work on the market in Coventry on the fruit and veg stalls mainly. I also worked in the dementia care homes for years. Before I was evicted I had been working part time in two different shops at the time, but I was on a contract with one that was due to end anyway, and the other one was due to close down completely. There was no way I couldn't afford private rent.
I was advised to go to the council but I didn't know what they were going to say. I may not have had anywhere to sleep. They gave me a letter and sent me to the Salvation Army Life House hostel. I didn't know where it was. My housing officer said the plan was to get me into my own place eventually, but they couldn't tell me how long it might take. When I arrived, the whole place was on lockdown. I didn't know what was happening. Eventually they sent me to a hotel out of town in a village near where I had grown up. I had actually stayed in that hotel before as a paying guest for weddings and things. It was surreal. I actually knew people in the area who I used to babysit for. We had breakfast there, but there was nowhere you could do your washing or cook any food. There was only one shop in the village and that was it.
I went from working and living in my own home to living in a hotel, homeless, with no job. I couldn't believe what my life had come to. There was a lady there with her son. Another lady had a baby while she was there. I called her the ambulance. She bought her two-day old baby back to hotel. She was there for another seven weeks after the baby was born. After seven weeks myself, I suddenly received a text message from someone who was an 'outreach support worker for people in temporary accommodation', I can't even remember his name now, saying I had to leave the hotel by 10am because they had a room for me back at the Salvation Army hostel. I only had half an hour to get there. 
When I arrived, I was crying at reception, but the ladies there were nice and said they would look after me. It was a strange place. Sometimes it was quiet, other times it was chaos. Eighty-two rooms. Four floors. I had my own room. A laundrette on each landing and communal kitchen. Six rooms on each landing. I was lucky though. The six of us on our landing became firm friends. We'd cook each other meals and look out for each other. There were only ladies on my floor, plus one couple. When I was in the hotel and the hostel one of the hardest things was not being able to see my grandchildren properly. It had a knock on effect with my daughter and her job because I couldn't help with the babysitting like I used to. They weren't allowed to stay with me in the hostel, and you could only stay away for a maximum of two nights, otherwise you weren't classed as homeless anymore. My grandkids didn't like it of course. They would say things like, 'Does Nanny not love me anymore.' My mum was embarrassed. She didn't want me telling anybody. She only had a one bed flat herself. She'd check I wasn't sleeping on the streets of course, but it's especially hard for her generation to get their heads around. To her homeless people were drug addicts and criminals and I was now one of them. Now she's a bit more understanding about homelessness.
I was put into the bidding system with the council and I was deemed high priority because of my disability. Also because I hadn't made myself homeless and I was local to Coventry. That was all on the understanding that I wouldn't get choice though. Whatever they offered me I had to take it. Otherwise I'd be classed as intentionally homeless. I was so worried. I didn't know what it would be like. It could have been anywhere. Every Tuesday you had to log on to the computer and see if they'd matched you with a property. If it says 'match' next to the property, you had to go immediately to see it before they gave it to someone else. Everything has to happen at a million miles an hour when you're homeless. You can't afford to miss any chance of anything because nobody waits. There are so many other people needing it. 
After seven months in the hostel a match came up. My friends were helping me to google it so I could find out how to get there. I couldn't work out where it was though. It looked like it was out in the middle of the woods. Apparently one of the support workers should have come to see it with me but I went on my own. Eventually I found it. Then the housing officer from the council came. I had no choice anyway. I didn't know what to think. So I just tried be positive and think how I could make it home. I think they'd ran out of paint. Each wall was different colours. It wasn't clean at that point. There was damage from leaks and things. I thought, I've got my work cut out here. But it was ground floor, which was vital, and they give me a decorating grant, plus I still had my furniture in storage with the council. I've been there 2 years and I like it now, but it's long way out of town. When you're in the hostel, at least you're surrounded by people, but when you're out on your own the isolation can be worse. Sometimes I wake up and wish I could transfer. 
I came to Crisis the July before I moved in the October. It was the Hostel who told me about them. I didn't know anything about them before. I did all the classes. I was a member ambassador for a while. They definitely helped. There was lots of opportunities. They really helped to get my confidence back. I'd like to try and change people's perceptions of homelessness. There was a real mixture of people in the hostel. That was an eye opener. It really can happen to anyone at any age. Some of the young people in the hostel called me 'mum'. I'd look after them. We'd try and make the place nice, with hanging baskets. Now I volunteer at with a homeless charity. I like helping people who come in. They often don't have a clue which way to turn. They can't believe I was homeless too."
Tracy, Coventry.
By sharing stories we can change attitudes and build a movement for permanent, positive change. Stand against homelessness and help us end it for good.
Take action now
Clicking 'Take action now' will take you to a new form, where you can tell us why you're in to end homelessness, and ask your politician to pledge their support for ending homelessness for good.