Christopher's story. From care, to prison, to the street.
29.03.2018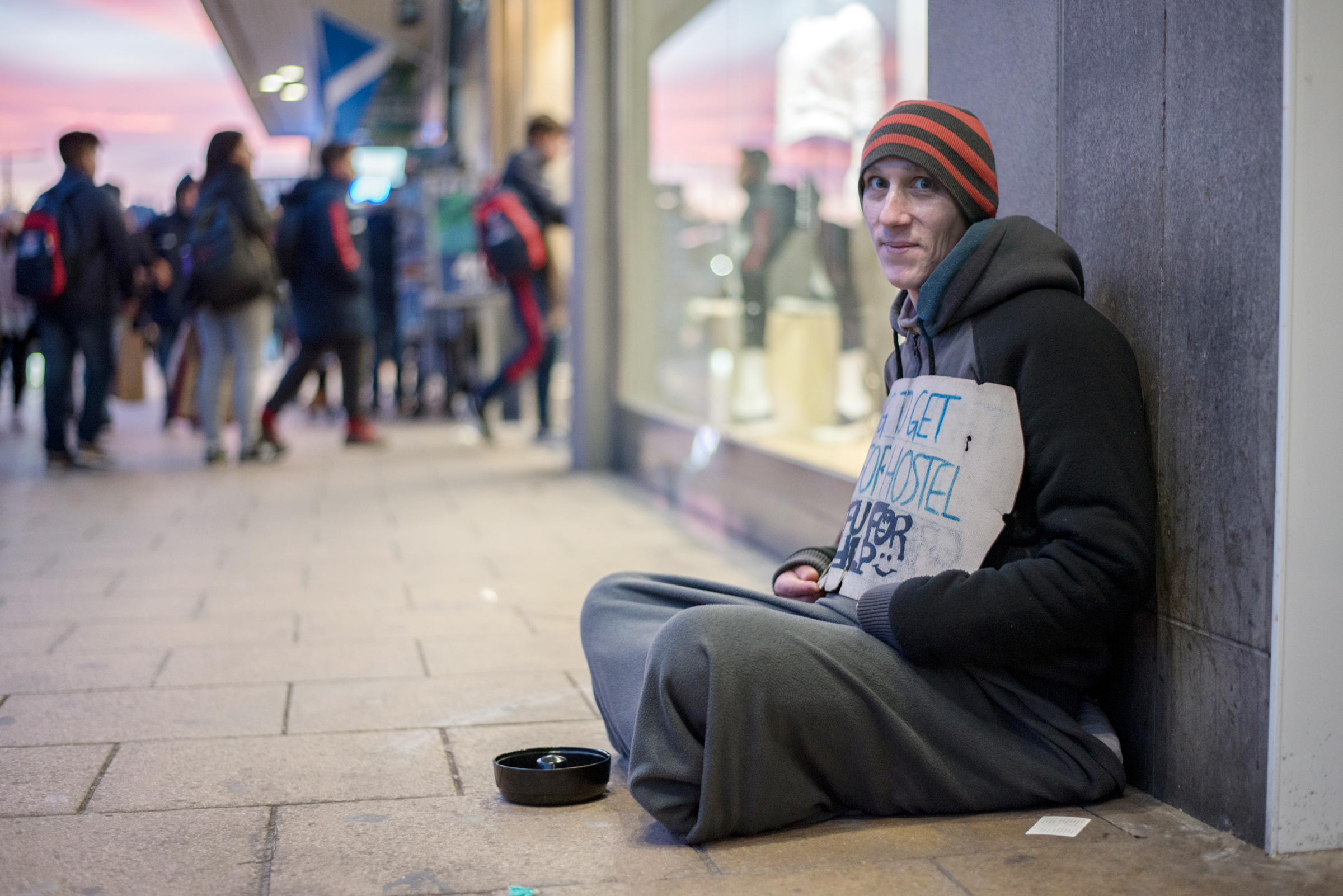 "I got released from prison a week ago but I had nowhere to go because I had broken up with my girlfriend before I got arrested. I was on remand for five weeks and when it came to court I wasn't sentenced but there wasn't any advice about housing or anything like that. There was no help. They never said anything to me. They just let me out. I've been on the street ever since.
No one knows I'm here but there's not really anyone to tell. I grew up in Kent and my parents put me into care when I was eleven. I lived in a residential school in Chelmsford until I was sixteen. My mum had been ill a lot of the time and my dad was never there. Even when they were together I remember they used to sleep in separate bedrooms. I think they decided that I was just another problem for them. I hated my mum and dad for putting me in that situation. I was an only child so I didn't have any brothers or sisters to turn to. For an eleven-year old boy it was really confusing. I felt disowned. After I left care I tried to go back home for a while but it was clear they still didn't want me around, so I just left.
Both of them have passed away now and nothing has ever got better for me. Sometimes I've been able to stay with friends for a while but I've slept on the streets a lot since then. I lived in Kent and then London for a few years but I've been all over the country. Just jumping on trains from town to town. I've had some problems with drugs and that got me in trouble with the police, but I just do it to help me forget everything. It's either that or go insane. I first came to Scotland fourteen years ago to live with my aunt but she kicked me out after a couple of months. I never really saw her again and she was the only other family I had. She probably thinks I've gone back to England.
The council here say they can't help me because I was already housed with my girlfriend but I can't live there anymore so I don't know what to do. I might go back to Chelmsford. At least it's somewhere familiar, and maybe the council will help me out because I grew up there but I doubt it. Right now I'm just trying to make enough money to get into a hostel for tonight and get out of the cold. Tomorrow, I'm not sure."
Christopher, Edinburgh.
By sharing stories we can change attitudes and build a movement for permanent, positive change. Stand against homelessness and help us end it for good.
Take action now
Clicking 'Take action now' will take you to a new form, where you can tell us why you're in to end homelessness, and ask your politician to pledge their support for ending homelessness for good.