As the national charity for homeless people, Crisis is well-respected for high-profile campaigning for political changes needed to end homelessness for good.
Partnering with us shows your company's commitment to ending homelessness. Your organisation can also play a significant part in a rapidly growing campaign for social change, by pledging support for our Everybody In campaign.
Publicly associating your brand with Crisis can also be a powerful way of increasing your sales, improving customer loyalty and reaching out to and engaging with new audiences. Below are some ways a partnership with Crisis can help to grow your brand.
Cause-related marketing campaigns (CRMs)
Consumers are more likely to buy a product or service associated with a cause that inspires them. Your account manager can work with you to develop a cause-related marketing campaign, where a portion of sales of a product are donated to Crisis.
We have delivered several successful CRM campaigns: recent partners have included Waitrose and Innocent.
Crisis Christmas Card campaign
Each year, Crisis' Christmas centres offer a first step out of homelessness for over 4,000 guests. It is a huge volunteer effort, bringing together a cohort of 10,000 extraordinary volunteers effort who provide safety, companionship and vital healthcare and advice services to homeless people at one of the most difficult times of the year. We also encourage our guests to continue accessing support when Christmas ends, through our year-round services.
Every year we invite companies to support us at Christmas through our Crisis Christmas Card campaign, which is produced in conjunction with the Financial Times.
The benefits of participating in the campaign include:
Your company's logo featuring in a high-profile double-page spread and the Financial Times, promoted to the UK's business elite
Your company will receive a bespoke copy of the Crisis Christmas Card film
You will receive e-cards branded to your company that you can use to promote your connection to Crisis with your colleagues, customers and stakeholders.
See this year's Crisis Christmas Card campaign and find out how your company can get involved.
Grow your brand through sponsorship
From mass participation events to ground-breaking research, there are a wide variety of sponsorship opportunities available. Find out more about how sponsorship can support Crisis' work to end homelessness below.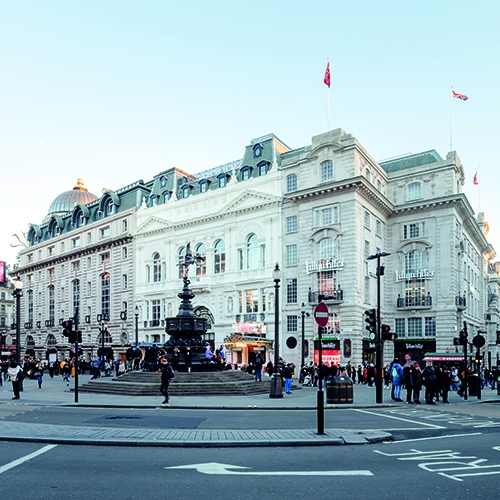 Criterion Capital - 'Bed for a Bed'
Criterion Hospitality - a sub brand of Criterion Capital - is proud to partner with Crisis.
Currently a family of three Central London hotels, the group is a young, fun, innovative hospitality operator with a passion to create cutting-edge stay and living spaces.
To support our mission to end homelessness, Criterion Hospitality have created the 'Bed for a Bed' initiative. For every room sold at each of their hotels (Victory House, Hotel Indigo – 1 Leicester Square or Assembly London) a donation is made to Crisis to go towards helping a homeless person into a home of their own.
'Bed for a Bed' raises vital funds to support our work helping people leave homelessness behind for good.